At FastCash4Homes.biz we continue to be upright and honest with our testimonials and follow the
Federal Trade Commission's guidelines
. What you see below ARE typical results from people who use our services. Contact us today and you too can find a resolution to your situation.
"After a few phone calls, I knew I could trust Colleen. I had lost all hope. We were on the verge of abandoning the house but you explained the situation so well to us. You really considered our interest and our financial situation and did not let us suffer.Thank you so much, we are so grateful to you." - T.C.

From Mr. & Mrs. Olson, Laguna Hills, CA
"Colleen was wonderful from the beginning till the end. We highly recommend Colleen and cannot imagine using anybody else for a short sale. Thank you so much." - Mr. & Mrs. Olson.


From H.G. and S.G., Diamond Bar, CA
"If we know of anyone looking to short sell, we will refer them to Colleen and her team." - H.G. and S.G.

From Mr. & Mrs. Ruiz, Ontario, CA
Successfully closed short sale in less than 90 days from listing! They rated us with the top rating of all "5 stars" in categories on their testimonial! See how we helped this couple come out of their financial hardship and how it influenced their personal life!

From L.G., Ontario, CA

See L.G.'s video testimonial about using FastCash4Homes.biz to short sale her home. She rated us with "5 stars" in all categories on her testimonial! "They were extremely honest and truthful. I was very happy with everything!"
From Maria Osornio, Apple Valley, CA

"Nowadays, it's hard to find someone like Colleen that follows through with what she says she will do. I have already recommended her to others. Whenever someone asks me if I know anyone in Real Estate, I always tell them Colleen is the best!"
From L.G., Ontario, CA

Video testimonial of a satisfied client who recently used our short sale negotiation services.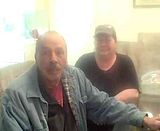 From J.L. and B.L., Ontario, CA

See J.L. and B.L.'s video testimonial about using FastCash4Homes.biz to short sale their home. We listed their house only a week before the scheduled auction. Got the auction postponed, negotiated the short sale, found the buyer and closed successfully."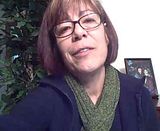 From R.J., Beaumont, California
"I got in touch with Colleen and her company when we had to short sale one house and I downsized for the other. She kept our credit protected by assisting us with the short sale and helped us avoid foreclosure, and helped me sell in a slow market to relocate. Colleen Coleman is a "right" choice because she earns her income by helping others. She's always truthful and would inform me of all possible scenarios, both good and bad. My interest as her client was her priority. Even to this day, I can call, text or email Colleen and she answers or responds quickly. She is highly recommended."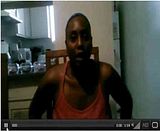 From TZ, Rialto, CA

TZ rated us with "5 stars" in all categories on her testimonial! "... would recommend the world to this company...", "...She (Colleen) encouraged me to list with her company and got me an extra $60,000...". Hear what she says about us!
From GH, Rancho Cucamonga, California

rated FastCash with the top rating of all "5 stars" in categories on his testimonial!
"..outstanding expertise finally got the deal complete..."
"Thank you very much."



From S. & JJ, Riverside, CA

With only 20 days away from auction, we helped this couple to short sale their home. From listing the property to close of escrow, the property was sold in only 59 days!!!



From M.A., Fontana, CA

M.A. used us to short sale her Sierra Lakes home. We prepared and completed all paperwork for the short sale, negotiated with the bank, received approval, listed the home, accepted offers, sold and closed escrow in just 66 days!!! "WOW! That's super fast for a regular sale with equity, but UNBELIEVABLY FAST for a short sale!"



From J.A.

Watch J's video testimonial about using FastCash4Homes.biz to short sale her home.





From S.G.

S.G. used FastCash4Homes.biz for two different short sales, both successful.





From Jeff Kilpatrick

Jeff used FastCash4Homes.biz as broker when he purchased the home he currently lives in. Watch to his video testimonial.




From Jennifer Livingston

Video testimonial of Jennifer Livingston, who used FastCash4Homes.biz as the broker on her recent home purchase.


From Ting C., Laguna Woods, California
We used Colleen to sell our condo in Laguna Woods last month, and she was outstanding. Our unit had been on the market twice previously with 2 other realtors who failed to sell it. We decided to have her take over the property, as we have used her at least 3 times in the past to sell different houses.
First of all, Colleen made the process incredibly smooth and easy and took many, many extra steps that most realtors don't. She walked all of the properties with me and made a detailed punch list of all items that needed repairs and improvements that would help us sell more quickly. When we had a very complicated project and didn't know any qualified contractors, Colleen searched her database and put us in contact with very honest, qualified workmen who did the work as promised and gave us a great price. Colleen was diligent in supervising the completion of all projects, as we were actually out of the country while this was going on! Colleen also used her favorite escrow officer, who gave us different estimated closing statements so we could compare the proceeds at different selling prices and different commission rates. Her suggestions were valuable as our house went under contract and closed escrow less than three months after listing the home. Colleen also negotiated with the Buyer's Agent on our behalf time and again to get the most favorable outcome for us. She always kept track of all of the timelines associated with the transaction, always made the Buyers and their agent toe the line, and always was looking out for our interests. She was a great communicator and was always available to discuss how to approach and handle every situation as it arose.
Colleen walked us through every step of the closing process, and it couldn't have been a more pleasant experience. You will always have turbulence in every real estate deal, but Colleen is a fantastic pilot and will guide you through the turbulence. You will land safely with your sanity intact! I've already recommended Colleen other Sellers for being a great communicator and a true professional. I would use her again without hesitation.
From Dennis A. Borgogno,Fullerton, California
Dennis rated Colleen Coleman with the top rating of all "fives" on the evaluation form!
"My name is Dennis Borgogno.
I have been in real estate since the late 70's, buying and selling, brokering and trading mostly income producing properties. I have had single family homes, duplexes and triplexes and my wife and I have purchased, managed and maintained 20 unit and 26 unit apartment buildings over the last 17 years. In that time we have met and dealt with many real estate brokers both in the residential and commercial markets. Some have been good some have been bad.
We were looking to buy a SFR for investment purposes and our son and his wife suggested we meet and talk with Colleen. They swore by her from a resent transaction she managed for them and they were most impressed with the digging of details and the relentless efforts she gave to all aspects of their transaction.
Although we had a great broker when selling our 26 multifamily units we felt we really need a very sharp broker for the single family resident property. We listened to our kids and we met with Colleen. We told her what our goals and objectives were, with the home, we were seeking and the price range we could afford and the area we liked. We were reasonably impressed with Colleen to begin with and as the days came and went our impression of Colleen grew in leaps and bounds. We were very pleased with the inventory of homes she scheduled us to visit. They met our criteria to different levels of excitement and we elected to pursue one in particular.
It was at that point in the process that our impressions of Colleen began to skyrocket. Because of the extremely tight lending market we felt there might be some trouble in obtaining a loan. Colleen after locating many, many lenders for us, to talk to, we managed to get preapproval for the needed loan amount for the particular property we wanted. Believe me this process was not easy, I'm retired and with only my social security income, but that coupled with my wife's home-based business income and a hard to find lender we were somehow able to get preapproved. And it was only because of Colleen's constant digging for lenders willing to work with us. Something my wife and I could not have done along.
After getting preapproved and having selected a property, Colleen stepped it up to the next level of service. It was unknown, to us, whether the property was connected to the city sewer system or if it had septic tank system, neighbors had suggested we check. The current seller did not know (seemed strange, but he was "flipping" the property and didn't seem to care). Colleen was off to the city planning department searching through the records and permits associated with the property and within days presented us with copies of the original permits showing location and type of septic system that was used and the date and year of construction, this information was almost priceless. It gave us cause to have the seller certify the septic system. Again this was something my wife and I would never have considered to do. I confessed to my wife I have never seen an agent go to these lengths of service.
During the offer-counter-offer process Colleen was a champion again. She managed to get the escrow closing time needed for us to perform, which was not easy to get the seller to accept. Plus she was able to negotiate an earnest money deposit of less than 10%, for which she said she would treat as if it was her money, (i.e. making sure everything was perfect for us and to our advantage before letting us agreeing to releasing the funds to the seller).
When it came time for the home inspection Colleen introduced us to a home inspector which she had worked with and who we interviewed and were pleased. His report was detailed, comprehensive, neatly presented and very timely.
It was at this point when once again Colleen "leaped-into-the-breach" and began to work her magic with asking for and getting allowances for the negative finding from the home inspection . Our original purchase price offer was $5,000 below the already reduced price of $9,000 and through Colleen's knowledge of negotiations she managed to get another $2,500 price reduction for the negative inspection allowances. At this point I told my wife I have NEVER seen an agent go to the lengths Colleen has gone in giving the best service I have ever received from a broker.
She is the BEST!! "

From Debra G., Upland, California
Debra rated Colleen Coleman with the top rating of all "fives" on the evaluation form! "Amazing Job! Colleen felt like family to us. She could not have done a better job."

From Albert G., Claremont, California
"After attempting to work with a bank for a loan modification, to no avail, it became clear that I would need the assistance and guidance of a Real Estate professional. That is when I found Colleen Coleman. It is without reservation that I recommend Colleen, as she went above and beyond my wildest expectations. Colleen arranged for a free re-evaluation by the Tax Assessor's office of the square footage of my home, thinking that if it had been improperly reported, there would be equity in the home. When the evaluation came back the same and it became clear that a short sale was in order, Colleen went into "super" mode. She was on top of everything..arranging for me to move at the time I had wanted to move, and she even secured a moving incentive for me! Colleen took most of the anxiety out of my home sale and move. She was at all times honest, forthright and kept me informed at every step. Even though the closing took longer than was anticipated, Colleen never lost her cool. She and her team were extremely patient and persistent in their daily follow-up on the status of documents. Again, it is without reservation that I recommend Colleen to anyone needing a highly accomplished Real Sale Broker backed by a very professional team. "

From DB, Ontario, California
"I was very close to losing my home. Colleen contacted me and approved my home for a short sale. She was honest with me when the bank offered me a mod for my home and she did not stand in my way. I was really happy that she was so understanding. I felt that this company was very truthful and honest. I was very happy with the service. Everyone was very clear and the communication was excellent. I would [have] recommend this company to anyone I know. "

From TC & PC, Chino, California
"Excellent. Exceedingly truthful and honest. Very very clear and timely communication. True Service, exemplary! "

From RA & JA, Ontario, California
"My recommendation is regarding Colleen Coleman. She is extremely professional, tenacious, and organized."

From RR, Ontario, California
"I thought a short sale would be as disastrous as I had heard from other people's experience. Not so for me. I had a very positive and pleasant experience. Thank you!"
"... Thank you once again for your help.  I am finally able to relax again!"

From JH, Hemet, California
"...professional and caring..."
"...great pleasure to work with you..."
"I picked the best [cash for homes company]."
"Many, many thanks."

From LZN, Hemet, California
LZN rated FastCash with the top rating of all "5 stars" in categories on his testimonial!

From R.P and Family, Fontana, California
"I was able to trust [Colleen]. She is amazing, straight forward, very professional, loving and down to earth. I was able to trust her. I felt at home with her. She let me know that she was out for business but at the same time she was concerned about me and my family. She gave me the money I felt the deal was worth and then some. She talked with me and was there for me. Remind you, this is a stranger that I felt at home with. To sum it up, she was sent by God as my Guardian angel. This lady is amazing, honest, extremely professional and most of all she is very loving. I would recommend her to anybody. Colleen thank you so much for being there by my side. I can't express how you helped me... and most of all being honest money wise. We need more people like you. Thank you so much. Love, RP & family"
From M.H., Moreno Valley, California
"A 10+. Very honest and understanding of my situation, yet still willing to help. The service was the best. I would recommend FastCash4Homes.biz to everyone I know."
From D.E., Victorville, California
"I like [FastCash4Homes.biz]. They strive to help. They call and check on you. They seem like they really care."
From JBT, Fontana, California
JBT rated FastCash with the top rating of all 5s in categories on his testimonial!
From R.G., Fontana, California
R.G gave FastCash4Homes all "fives" on the evaluation form!
"Exceptional! Very good, and went the extra mile. Filled me in with a lot of info. Being a first time buyer, kept me at ease when I was getting frustrated. Thank you so much! I will highly recommend you to anyone."
From J.A., Redlands, California

J. A. rated FastCash4Homes with the top rating of all "fives" on the evaluation form!
"After trying to sell my home on my own and failing, I gave up and called fastcash4homes.biz. Colleen worked with me to get my home sold. She is truly the best!! She was friendly and has the highest integrity in Real Estate."
From H.M., Ontario, California
H.M rated fastcash.biz with the top rating of all 5s in all categories on his testimonial!
Colleen was great!
From D.G., Riverside, California

"Five stars for FastCash4Homes.biz!"
From B.W., Rialto, California

"FastCash4Homes.biz receives the higest rating (five stars)!"